Postal address: Malmö högskola, Teknik och samhälle, SE-205 06 Malmö, Sweden
Visiting address: Östra Varvsgatan 11 A
Web page: http://www.mah.se/english/Schools-and-faculties/School-of-Technology/
Contact person: Professor Per Ståhle von Schwerin, phone: +46 (0)40 6657688. Personal web page.
The School of Technology has an ambition to increase the number of International exchange programmes in a way that International experiences are spread also to those students and teachers that stay at home. The concept, developed at Malmö University, is called IAH – Internationalization at home.
Research and collaboration related to South Asia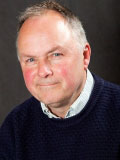 Prof. Per Ståhle von Schwerin is affiliated to the Research group on Material Science and Applied Mathematics at the School of Technology.
He is also working at the Division of Solid Mechanics, Department of Building Sciences, Faculty of Engineering (LTH), Lund University. Since 2005, he has been involved in collaborative research with Professor S. Banerjee and Professor R. N. Singh from the Mechanical Metallurgy Section, Materials Group, Bhabha Atomic Research Centre in Mumbai, India. They have written around 10 scientific articles together. See list of publications.
PhD candidate Adnan Safdar comes from India. He is a student in field of Materials science, with a project focused on study of the micro-structures and mechanical properties of Electron Beam Melted (EBM)Ti-6Al-4V.
In 2005 a Linnaeus Palme students and teachers Exchange Programme was established between the School of Technology and the Faculty of Engineering at the University of Ruhuna, Sri Lanka. It was administered by Jens Wittmiss, Master of science in civil engineering, teaching geodetical surveying, hydraulics, hydrology, building services and project courses.
Jens Wittmiss is now connected to the Department of Urban Studies, Faculty of Culture and Society.
Contact persons on the srilankan side for the exchange programme was Dr. A.M.N. Alagiyawanna, Dean of Civil engineering. One professor from Ruhuna came to Malmö in 2005, namely Amila Silva.