Postal address: Institutionen för hälsovetenskap, Luleå tekniska universitet, SE-971 87 Luleå, Sweden
Visiting address: Universitetsområdet, Porsön
Web page: http://www.ltu.se/hlv
Contact person: Associate Professor Anita Melander-Wikman, phone +46 (0)920 49 38 44
South Asia related activities
From 2008, the department is involved in a collaboration project with Amity Institute of Physiotherapy (AIPT) in Noida, Uttar Pradesh, India. It was initiated by Dr. Melander-Wikman, who works as a Senior Lecturer in the department. The contact person on the Indian side is Dr. Nitesh Bansal, AIPT Director.
Since 2009, the collaboration is formalised through a Linnaeus Palme Exchange Programme regarding an exchange of teachers and students.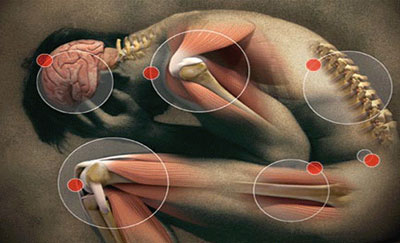 Amity Institute of Physiotherapy is a part of the Amity University, and an integral part of Amity Group, under the patronage of Ritnand Balved Education Foundation (RBEF) & Ritnand Balved Medical Foundation (RBMF) which has over 70 Institutions running variety of educational programmes in various campuses in cities like Bhuwaneswar, New Delhi, Jaipur, Raipur, Gurgaon, Lucknow and Noida.
The ultimate goal of AIPT is to prepare physiotherapists, who are good clinical analyzers, excellent team workers, life long learners and are able to practice as excellent therapists in a variety of health care delivery systems such as primary, secondary and tertiary systems. In order to meet its obligation in teaching, research, scholarly activities, practice of service, the Amity Institute of Physiotherapy, strives to maintain high quality faculty who are excellent teachers and expert practitioners, whose contributions are remarkable in the field of physiotherapy.
More information about AIPT.
A number of physiotherapy students from Luleå have so far had a chance to visit India to do field work for their theses. Dr. Melander-Wikman is also engaged in promoting extended collaboration within the field of e-health. She has led several web based courses on all levels in e-health. These courses may have a great relevance for India, where a large group of people now work with Information and Communication Technology (ICT) in call-centres etc. They may need advise and support regarding their work environments.
Anita Melander-Wikman is already engaged in such initiatives in China. During 2009, she worked for some months as a post-doc researcher at the Health Technology Assessment Laboratory, School of Public Health, Fudan University in Shanghai.
From 2010-11 the Linnaeus Palme exchange consists of sending two teachers in each direction. Dr. Melander-Wikman visited India during April 2010 to plan for the continued exchange.